Composition

Each tablet contains Diclofenac sodium 50 mg, Chlorzoxazone 250 mg, Paracetamol 500 mg
Indications
Pain, skeletal muscle spasm associated with sprains, strains, Myalgias, arthritis, torticollis traumatic muscle injury, low back pain, fibrositis, Spondylitis and acute disc prolapse and also in post-dental extraction trismus.

Dosage and administration
1 tablet t.i.d. or as directed by the physician.
Contraindications
Hypersensitivity, active peptic ulcer or GI bleeding, history of allergic responses to aspirin or other NSAIDs, acute porphyria.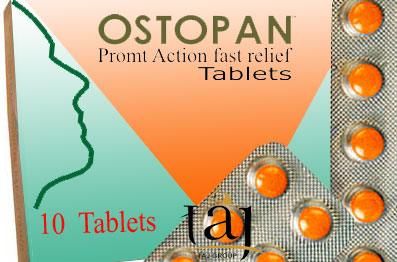 Presentation

Ostopan Tablets Blister of 10 tablets

Product Downloads:-